Services I Offer For Your Animal Friends
Animal Communication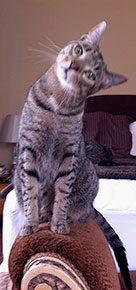 Sessions are done over the phone, last 30 minutes, and cost $75.
You need to be in a place where you are undisturbed, but you do not need to be with your animals.
You will need to be able to take notes—you don't want to make a promise to your pet and then forget what you agreed to.
It's a good idea to jot down some questions ahead of time. It's easy to forget during the conversation.
During the 30-minute session, we can talk to as many animals as you like. However, we might not get to all of them, or all your questions, so please prioritize.
To schedule an appointment, e-mail me or call my office at 626-437-6184.
At the time of the appointment, call my direct line at 626-568-3443.
Animal Healing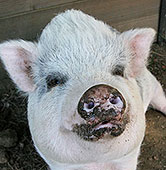 If your pet is ill, or if he is making his transition, I can direct healing energy to him to help the process he's in.
I do the healing at a time that works best for the animal (we schedule it together).
The healing session lasts as long as he needs, and costs $25.
In order to schedule one or more healing sessions for your animal companion, e-mail me or call my office at 626-437-6184.
---
I have met or talked to all the animals pictured on this page. If your animal is one of my clients and would like to be on my website, let me know.